Nowadays, despite the continuing uncertainty over the Covid-19 pandemic, global construction output appears to have increased by 5.7% in 2021, according to a report by GlobalData. From 2022 to 2025, global output growth is predicted to average 3.7% a year. At the same time, it shows us that this sector has a constant need to adopt innovative methods to improve operations as a whole and to be coherent with the growth it is undergoing. And in fact, this sector is changing and with these changes, we do not only mean the increase in revenue generation but also the way how many operating processes are being carried out. The technological developments that have gripped every industry have not even left construction behind, replacing the traditional way of sketching projects on paper with sophisticated 3D models, all through the so-called Augmented Reality ( AR). 
AR is a technological innovation that incorporates virtual elements into the real environment and is seen to be one of the current trends in the construction sector. This technology is offering tremendous benefits to building architects, designers, engineers, and site workers. Through this technology, it is possible to combine virtual architectural models with the physical reality of a construction site. All this leads to the successful completion of a project with more efficiency, accuracy, and reduction of time and extra costs that can cause delays.
As this technology continues to be adopted more and more by the construction sector, the way workers perform their jobs is significantly improved, leading to a large engagement that increases work efficiency. As AR brings together people and digital machines towards common goals, let's take a closer look at some of the different applications this technology has for the construction sector in 2021.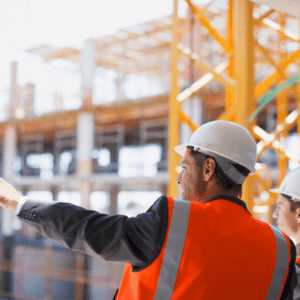 Project Planning
Design and planning have undergone a radical change through the introduction of 3D modeling software as well as Building Information Modeling (BIM). Thanks to the AR regarding BIM, it becomes possible for clients to have at their hands the exact model of the projects they want in accordance with their requirements. This way customers are able to request changes that are easily met through AR-based apps before construction begins. The ability of this technology to visualize the final project in a very detailed way makes it possible to prevent many situations directly related to customer requirements and the environment where the project will be implemented.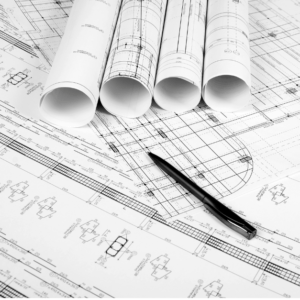 Accurate Measurements
Another important point in the construction sector is the need for accurate information that includes also accurate measurements. AR devices such as Hololens Microsoft smart glasses make it possible to measure physical elements that have to do with the height or width of a space. Accurate measurement of these dimensions has a special contributing value in the project plan. These exact measurements make it possible to significantly reduce the time spent on correcting errors that may occur during measurements in the traditional way by a site worker.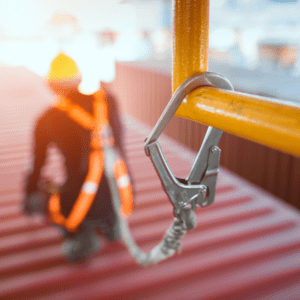 Safety Training & Inspection
Security is one of the challenges and at the same time the main component that every sector aims to improve. In construction, safety is a very delicate issue that can end in fatal consequences. AR's involvement in this sector is already eroding its two-pronged assistance potential. Initially, this technology is making it possible to replace the long and costly training that new employees must have on job safety before starting to perform their tasks. Thanks to AR, new employees are trained through stimulating situations that make them more aware of the risk that may be posed during different situations. On the other hand, the use of AR smart glasses by the site workers makes it possible for the center expert, taking a clear view, to perform a real-time inspection of the workplace and machinery. Instructions given to employees in real-time prevent dangerous situations that can be avoided as well as save extra time and costs that sending inspection experts to the site could have taken.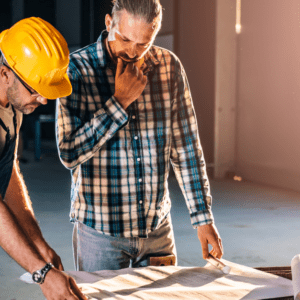 Team Collaboration
In construction, coherence and cooperation between all actors involved in this sector have particular importance. AR makes it possible to strengthen remote collaboration by empowering Remote Assistance. This AR-based Remote Assistance brings together project managers, inspection experts, and site workers. Ignoring the distance makes it possible to collaborate in real-time between the aforementioned actors thus achieving efficient solutions to the problems that occurred. Furthermore, it is possible for photos or videos with superimposed AR elements on them to be documented and provided later for training purposes or even in case of recurrence of problems.
AR through the potential it carries is becoming every day even more and more important for the construction sector. Starting from the basics of a project that has to do with planning, moving on to the presentation of this project, multiple measurements, as well as distance collaboration, are just some of the phases where this technology shows its role. There are many other benefits that are not mentioned in this article but that businesses are gaining from AR adoption. Moreover, many new cases of AR application in this sector are foreseen for the future. Considering all these, managers of various construction projects are strongly encouraged to consider the adoption of this technology in the implementation of their projects as an innovative, safe, and efficient tool in the successful completion of their projects.