Augmented Reality (AR) usage is increasing in every industry. When thinking of industries that AR can be used, real estate is not the first one that comes to mind. However, no one can deny that it has great potential for advancing both the selling and buying experience in the real estate market. It can expand marketing strategies for realtors and provide home buyers with more remarkable experiences. It has already started to be used in home designing or land hunt apps, and the impact on the industry is proof that there is a lot more Augmented Reality tools can offer.
These days luckily, everybody has smartphones or tablets which they can easily access the internet with, and the technology used in these devices is advancing by each day. So it is getting easier and more comfortable to use AR tools with the advanced devices we have right in our pockets. This advancement can be the gate to reinforced real estate business with AR. Both sellers and buyers can simply download apps and start using them to find the perfect house.
In the real estate business, the most common problems that realtors face are the amount of time spent visiting each site with the potential customers and not having enough or suitable materials to impress at first sight. Augmented Reality softwares can be the endorsement that realtors need to improve their business and work out these challenges.
Realtors can use AR tools to get ahead of the competition by sparking interest with the latest technology and give the customers a gripping experience. While other agencies use 2D prints, 3D models, or detailed videos of a property, it would be distinguished to use AR and make the clients understand what the property is and what it can become by showing the possibilities in real-time real-size.
To change the decoration or function of a house or a room for each client is impossible because of the time, money, and energy that a house staging can cost. Therefore it may be challenging to impress and convince different clients for the same space. With AR software, it is possible to customize the marketing materials to give the clients personalized experiences. By just switching between catalogs, realtors can make the same property suitable for a family, singles, or use it as an office. A room can be shown as a nursery to a newly engaged couple or a music studio for a single musician. By changing their perception with a simple AR view, it is achievable to satisfy all potential buyers.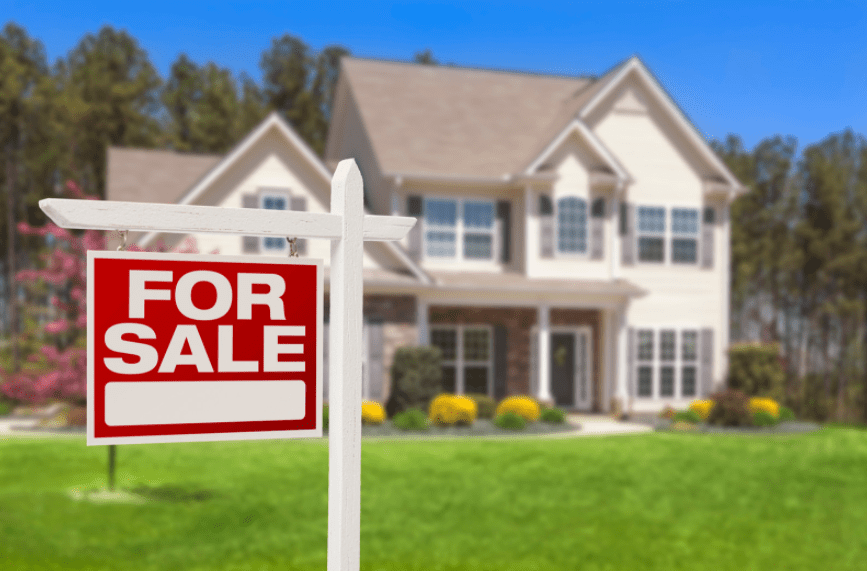 Consumers are highly conscious and demanding when it comes to buying houses. After all, it is a lifelong purchase for most of them, and they want to make the ideal choice. Thus it makes the selling process much more challenging.
Most of the buyers would want to visit the property before making the final decision. The expletory visits can be incredibly time-consuming for both realtors and customers. To avoid misjudgments and waste of time for both parties, realtors can use Augmented Reality tools to show the property to the customers before the visit. If they are not interested, there will be no need to go further with that option. This pre-representations will help narrow down the options and make the final decision easier without the distraction of all the non-suitable properties.
Also, if necessary, AR technology can allow realtors to show houses from far away by simply providing their customers with a mobile device that can show their AR materials. The mobile devices will assist the customers in seeing the potential in the properties they are visiting. It can show different scenes for different rooms and various clients. Despite being an unorthodox way for realtors, it can be acceptable for the realtors to arrange AR presentations for once and represent them with the AR and mobile devices' help instead of physically being there in every open house if they can provide enough materials.
Buyers can also benefit from Augmented Reality software, using it from the comfort of their own homes with the AR apps to see different alternatives online without even going to a store or an open house. All this AR experience will undoubtedly impress the buyers and also help them buy, design, and decorate their future home.
Allowing house buyers to see the property with AR and 3D objects can help them visualize the house better as it was already their home. From seeing the entire construction project of a housing unit to trying out different colors for the sink, there are limitless AR options that a real-estate or a design firm can offer to its clients. It will definitely be a game-changer to see different usage possibilities of the same house.
Surely AR Technology will continue to aid the real estate industry. With the developments in the AR technology and high-tech mobile devices, everybody will incorporate AR tools in their housing journey. It is already used by lots of real estate companies and has a significant impact on selling a property. With offering an extraordinary user experience with AR, both the realtors and the customers will enjoy the buying process more, leading to more and more people to use it. Indeed soon, it will not only be an extra touch but a new norm of the real estate market.